The meeting of modern Russian poetry in Lublin
/ Главная / Russkiy Mir Foundation / News /

The meeting of modern Russian poetry in Lublin
The meeting of modern Russian poetry in Lublin

01.02.2017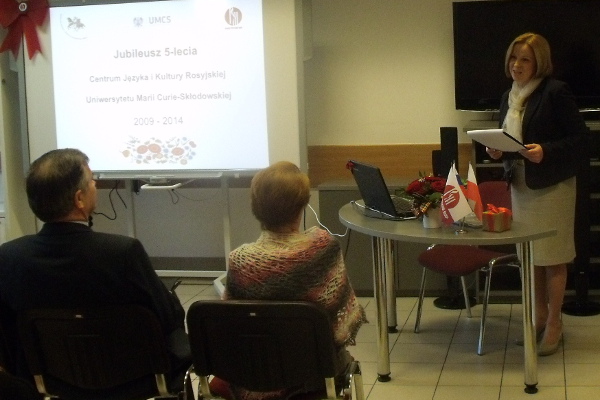 January 25, 2017 in the Russian сenter of the University of Maria Curie-Sklodowska University held a meeting dedicated to contemporary Russian poetry.
The main guest was Olga Levitsky, a Lublin scholar, and specialist in Russian philology, a poet, teacher, and translator.  O. Levitsky is a member of the Moscow Parnassus and Victoria poetry clubs. Published in such well-known anthologies as Parnassus, and Accord.  In 2016, she was admitted to the Union of Writers of the Twenty-first century. Her professional activities occupy an important place in modern translations of Russian poets, in 2013 she published a bilingual collection called Modern Russian poets. 
Gathered at The Centre of Russian Visitors, O. Levitsky has presented her new work: The Biblical and Christian motifs in modern Russian poetry (published by Catholic University of Lublin), a compilation and translation of poems. This book truly unique in the Polish publishing market as it gives the opportunity to acquaint the Polish audience with the works of such contemporary poets as: Margarita Al, Elena Katsyuba, Konstantin Kedrov, Viktor Kollegorsky, Olesya Nikolaeva, Yevgeny Rein, Father Roman, Lubov Salomon, Olga Sedakova, Victoria Tkatch.
Russian сenter in Lublin
News by subject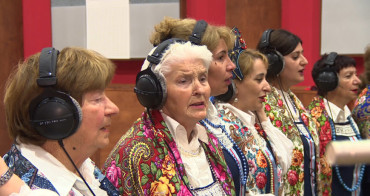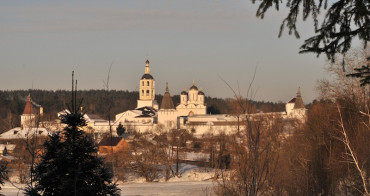 One of the most cozy towns in Russia, a member of the Association of Small Tourist Cities of Russia is located about 100 kilometers from Moscow. Borovsk makes visitors to fall in love with it at the first glance. Beautiful, typical Russian landscapes with river and churches, homey cafes, low-rise buildings and private houses decorated with naive art live under hovering spirit of the theoretical cosmonautics founder Tsiolkovsky.