Week of history and memory held in Krakov Russian Center
/ Главная / Russkiy Mir Foundation / News /

Week of history and memory held in Krakov Russian Center
Week of history and memory held in Krakov Russian Center

10.02.2017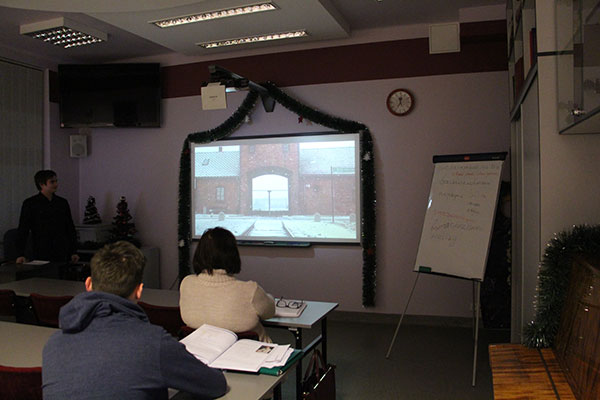 January, 27 is a special day both for Polish and Russian people and it has good reasons why. It is the International Day of Victims Commemoration tortured by fascists. Leningrad blockade survivors and prisoners of Auschwitz–Birkenau concentration camp in Oswiecim city, Poland, had a sigh of relief at that very day. Leningrad citizens had been sieged for about 900 heroic days, and the camp prisoners for 5 long years. January 27, 1944 Leningrad was totally freed from the enemies by the Soviet troops.  
This date is celebrated worldwide. People visit dedicated monuments and memorials. A lot of performances, forums and meetings against genocide are organized. 
The supervisor of the Russian center Alexander Golembevskiy made a multi-media presentation about the Leningrad Blockade. Students were taught lessons of history and memory learning little–known facts of those tragic days. Teenagers discovered that people were starving during the war in Leningrad but despite the starvation they worked very hard and fought for their lives, and even dreamt of the future. 
Helena Ples, Krakov
News by subject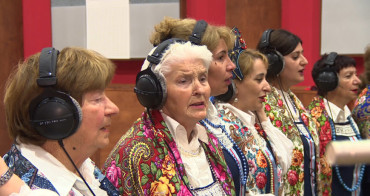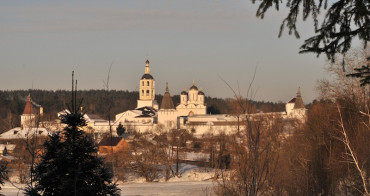 One of the most cozy towns in Russia, a member of the Association of Small Tourist Cities of Russia is located about 100 kilometers from Moscow. Borovsk makes visitors to fall in love with it at the first glance. Beautiful, typical Russian landscapes with river and churches, homey cafes, low-rise buildings and private houses decorated with naive art live under hovering spirit of the theoretical cosmonautics founder Tsiolkovsky.