Nikonov: True history of 1917 is yet to be written
/ Главная / Russkiy Mir Foundation / News /

Nikonov: True history of 1917 is yet to be written
Nikonov: True history of 1917 is yet to be written

22.02.2017
Democracy and Collaboration Institute organized a round table dedicated to October revolution at the French capital, TASS reports. Competent scientists, politicians and analysts from Russia and France discussed main reasons of the revolution and lessons learnt.
Deputy of the State Duma and Executive Director of the Russkiy Mir Foundation Vyacheslav Nikonov remarked in his presentation that there were no any apparent reasons to destroy Russian State system a hundred years ago. He underlined that both "revolutions in 1917 were handmade". The historian reminded that our country was among leaders in terms of its economic development at that time and the country's contribution to the allies' victory in World War I is difficult to overestimate. The political scientist believes that "if Russia stayed in the war until the end, it would be over much earlier".
Vyacheslav Nikonov considers that Year 1917 is still waiting for its historians. "The true history of 1917 is yet to be written. There are a lot of blank spots so far."
Russkiy Mir
News by subject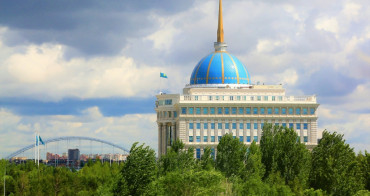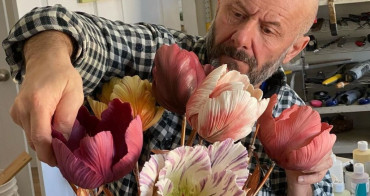 Vladimir Kanevsky moved from St. Petersburg to the U.S. in the 1980s. He's got engaged in creating porcelain flowers instead of architecture, which was an unexpected move even for him. Now designers of international fame collect exquisite bouquets by Vladimir Kanevsky, and the best museums of the world arrange exhibitions of his works.