Yarmolnik will conduct Total Dictation for Strasbourg inhabitants
/ Главная / Russkiy Mir Foundation / News /

Yarmolnik will conduct Total Dictation for Strasbourg inhabitants
Yarmolnik will conduct Total Dictation for Strasbourg inhabitants

07.03.2017
This year the Total Dictation campaign will be joined by Strasbourg this year, The International Coordinating Council of Russian Compatriots informs.
According to the organizers those who wish to participate will be able to write "Totalny Dictant" at Strasbourg University under dictation of famous Russian actor and public figure Leonid Yarmolnik. He participates in this project for the forth time. Last year Mr Yarmolnik dictated to 2500 people in Tallinn, Estonia.
As we advised earlier, apart of Strasbourg the action is planned in the French capital. There are 6 sites in Paris where the dictation will take place. In the lead-up to this event, many Russian language courses have been opened in Paris and other cities that plan to participate in this happening. 
In total, 287 cities from 72 countries have already joined the Total Dictation flashmob that will happen on April 8. As Russkiy Mir Foundation informed earlier, the test for Total Dictation this year was written by acclaimed writer Leonid Yuzefovich.
Russkiy Mir
News by subject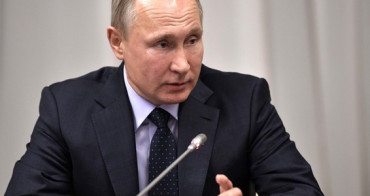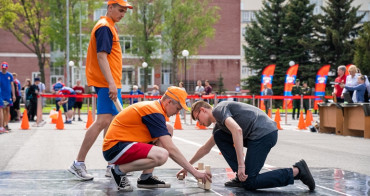 The traditional Russian game of Gorodki dates back to the 18th century. It was played by Leo Tolstoy and Maksim Gorky. In Soviet times, Gorodki turned into a legitimate sport, and this year marks the 85th anniversary of the first USSR championship. Today, the Gorodki is played not only in Russia and the CIS countries - Russian compatriots have brought the game to the far abroad. It has been found that the Gorodki can unite nations (Karelia and Finland hold joint tournaments) and bring back to the origins: it was abroad that many compatriots took up a bat for the first time.