Vyacheslav Nikonov: our country is at war with terrorism
/ Главная / Russkiy Mir Foundation / News /

Vyacheslav Nikonov: our country is at war with terrorism
Vyacheslav Nikonov: our country is at war with terrorism

04.04.2017
Vyacheslav Nikonov is sure that the terrorist attack, which happened April 3 in St. Petersburg, will be thoroughly investigated, according to the press service of State Duma committee for Education and Science.
"Our country is at war with terrorism for many years. We know that in many cases terrorist attacks were prevented, however some powers exist which aim at destabilizing our country to the maximum extent and kill our nationals. Somebody declared a war to us openly like the Islamic state or Al-Qaida (organizations banned in Russia – editor's comment). We are among top enemies for a sufficiently large number of countries including the only superpower on the planet. That is why our state feels extreme pressure," the State Duma deputy claimed this during the TV programme 60 minutes on air of the Russia TV Channel.
«Russian Intelligence services have been working very efficiently for the last years, but, unfortunately not all the efforts were fruitful, besides terrorists learn too. They are ready to take any possible measures to suppress our will to counteraction and destabilize the society of our country", the politician remarked.
"I am sure that this terrorist attack will be thoroughly investigated. All metro stations are equipped with video cameras. We will absolutely get a clear picture of what has happened and find out who the executor is. I hope that we will find the customer too, however this is much harder," Vyacheslav Nikonov added.
Vyacheslav Nikonov expressed his sincere condolences to relatives and friends of the perished and wished to find enough strength and energy to the injured struggling for their lives.
Russkiy Mir
News by subject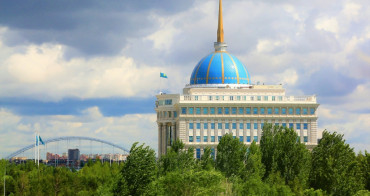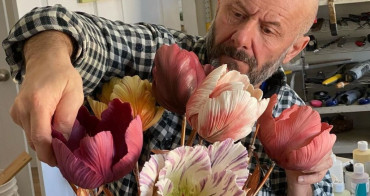 Vladimir Kanevsky moved from St. Petersburg to the U.S. in the 1980s. He's got engaged in creating porcelain flowers instead of architecture, which was an unexpected move even for him. Now designers of international fame collect exquisite bouquets by Vladimir Kanevsky, and the best museums of the world arrange exhibitions of his works.