Russian language test TruD to be held in 35 countries
/ Главная / Russkiy Mir Foundation / News /

Russian language test TruD to be held in 35 countries
Russian language test TruD to be held in 35 countries

05.04.2017
Foreign citizens studying the Russian language may take part in Total Dictation this year, TASS reports.
A customized test Trud (literally translated as "Work") has been worked out particularly for those having no strong command of Russian, where TD is an abbreviation of Total Dictation and RU stands for the Russian language.
People from thirty-five counties around the world are welcome to join the test this year. The grounds will be opened in several dozens of cities. A major part of grounds will be available in Germany, Italy and Finland – four grounds in each country. Moreover, Trud will be held in the states of Asia, Africa, Europe and in the Americas.
The test includes six tasks of different levels. The beginners can complete only first tasks. The rest of the assignments are meant for people having a good command of the Russian language. All the tests will be checked by professional philologists. 
The test was conducted last year for the first time. More than a thousand participants from twenty-six countries took part in it including foreigners living in Russia.
As per the Russkiy Mir Foundation, international event Total Dictation will take place on April 8 this year. The text for the dictation was prepared by Russian writer Leonid Yuzefovich.
Russkiy Mir
News by subject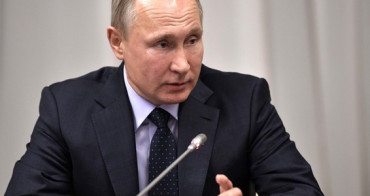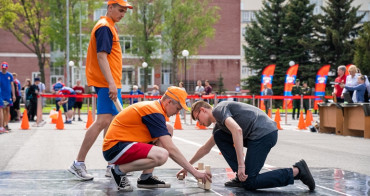 The traditional Russian game of Gorodki dates back to the 18th century. It was played by Leo Tolstoy and Maksim Gorky. In Soviet times, Gorodki turned into a legitimate sport, and this year marks the 85th anniversary of the first USSR championship. Today, the Gorodki is played not only in Russia and the CIS countries - Russian compatriots have brought the game to the far abroad. It has been found that the Gorodki can unite nations (Karelia and Finland hold joint tournaments) and bring back to the origins: it was abroad that many compatriots took up a bat for the first time.