Total dictation to be available online
/ Главная / Russkiy Mir Foundation / News /

Total dictation to be available online
Total dictation to be available online

06.04.2017
All those interested will be able to take part in Total dictation action online. Right after completing they will be able to get a mark, TASS reports. Programmers with the help of philologists developed precise text check algorithm. This algorithm proposes spelling and punctuation marks variations that don't сontradict Russian language rules. Also the website received additional protection from hacker attacks.
Action organizers plan to start broadcasting Total dictation from several places located in three different time zones of Russia. The first part will be broadcasted from Vladivostok with radio dj Sasha Antonova at 8 am Moscow time, in 3 hours Novosibirsk University will continue with the 
text author Leonid Yuzefovich
 reading, and the last part will be broadcasted by the choice of test takers from three cities.
The project organizer Olga Rebkovets is assured that broadcasts will be unusual and engaging, and dictators' professionalism will help participants to do their best on the test.
Russkiy Mir
News by subject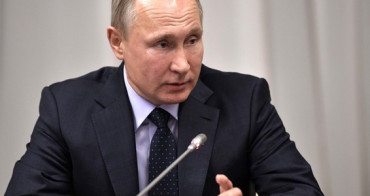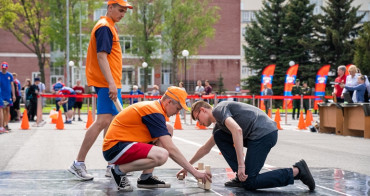 The traditional Russian game of Gorodki dates back to the 18th century. It was played by Leo Tolstoy and Maksim Gorky. In Soviet times, Gorodki turned into a legitimate sport, and this year marks the 85th anniversary of the first USSR championship. Today, the Gorodki is played not only in Russia and the CIS countries - Russian compatriots have brought the game to the far abroad. It has been found that the Gorodki can unite nations (Karelia and Finland hold joint tournaments) and bring back to the origins: it was abroad that many compatriots took up a bat for the first time.