Literacy-checking Total Dictation test held all over the world
/ Главная / Russkiy Mir Foundation / News /

Literacy-checking Total Dictation test held all over the world
Literacy-checking Total Dictation test held all over the world

10.04.2017
Total Dictation educational campaign took place on April 8 in Russia. More than two hundred thousand people took part in this giant-scope project comprising a great number of population and cities. The event started in Vladivostok and finished in Kaliningrad, Russia. It was also held in Europe, Asia, U.S., Australia and even Antarctica. Total Dictation was written in 866 cities at more than three thousand grounds in total.
The majority of grounds were opened in Moscow, more than 370 of them, to be more exact. 82 grounds worked in Saint Petersburg. Novosibirsk, where the test was broadcasted from, hosted 56 grounds.
The event took place in 70 foreign countries, including Israel, India, Estonia (this year the quantity went up to 3000 participants) , for the first time in two cities in Lithuania, as well as in Sydney, Miami, Strasburg and Odessa for the first time. The leader among foreign participants was USA, where the action took place in 19 cities.
Organizers have remarked that the campaign was held in the air and on the water too: during air company S7 flights, Kreuzenstein and Pallada wooden barges cruises accordingly. Our polar explorers working at the polar stations in Antarctica wrioe a test for the fifth time already.
Let us remind you that famous Russian writer Leonid Yuzefovich is an author of Total Dictation this year. He dictated the text at one of the grounds of Novosibirsk.
People who preferred to stay at home had an opportunity to complete the test on-line in three steps at the site of the project.
Russkiy Mir
News by subject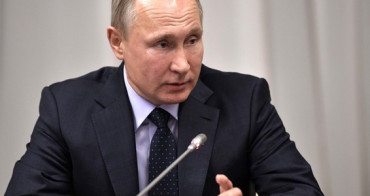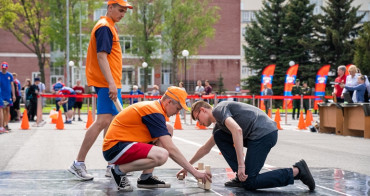 The traditional Russian game of Gorodki dates back to the 18th century. It was played by Leo Tolstoy and Maksim Gorky. In Soviet times, Gorodki turned into a legitimate sport, and this year marks the 85th anniversary of the first USSR championship. Today, the Gorodki is played not only in Russia and the CIS countries - Russian compatriots have brought the game to the far abroad. It has been found that the Gorodki can unite nations (Karelia and Finland hold joint tournaments) and bring back to the origins: it was abroad that many compatriots took up a bat for the first time.