Russkiy Mir expands the Russian language programs in Syria
/ Главная / Russkiy Mir Foundation / News /

Russkiy Mir expands the Russian language programs in Syria
Russkiy Mir expands the Russian language programs in Syria

13.04.2017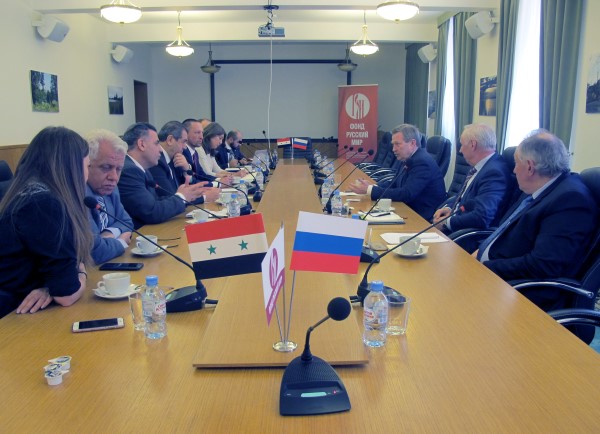 Delegation from Syria made a visit to Russkiy Mir Foundation on April 12. Minister of Education Dr. Sar Gazan al Vaz, Minister of higher education Dr. Atef Naddaf, Muhhamad Hassan Al-Kurdi, the president of Damascus University and representatives of its collaborator, Synergy university, were present.
Their meeting was devoted to Russian language teaching issues. Syrian delegation showed great interest in Russkiy Mir Foundation supporting schoolkids, students who learn Russian, and Russian language teacher training.
The same day the Syrian delegation met RF Education Minister Olga Vasilyeva. As a result of this meeting, a quota in the Russian higher education institutions for the Syrians has raised.
At present, 11,000 schoolkids in 110 Syrian schools learn Russian language. As per minister Gazvan Al Vas, they want to reach a number of those learning Russian to 50,000 in two years.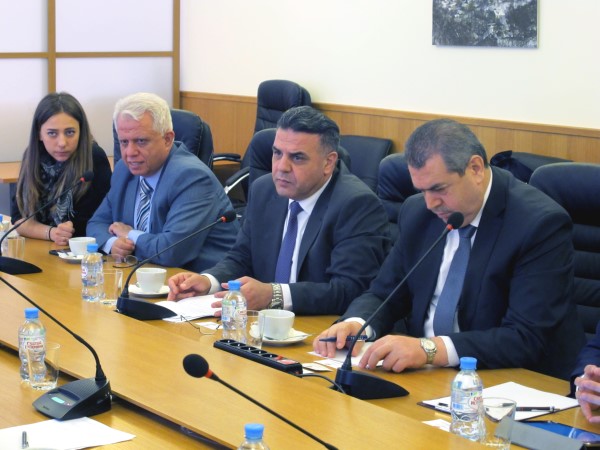 According to the minister, there are many of those who would like to study Russian but an amount of Russian language teachers is not enough for now.
Minister of higher education Dr. Atef Naddaf also expressed sincere interest in expanding Russian language studies. He mentioned that Damascus University needs at least 20 teachers who could train future Russian language specialists. The distance-learning programme is going to be launched. There are 500 places available for those students who want to learn Russian in the university.
It is worth mentioning that Russkiy Mir Foundation already works with Damascus University. This year the Russian cente should open there. Deputy Executive Director Vladimir Kochin assured the high willingness to expand collaboration with Syrian institutions.
Russkiy Mir
News by subject