Slavic contest in Liubin
/ Главная / Russkiy Mir Foundation / News /

Slavic contest in Liubin
Slavic contest in Liubin

25.04.2017
Russian Center of Maria Curie-Sklodowska University in Lublin together with Slavic Philology Faculty of the same university conducted the final ceremony of the the 9th Slavic competition for high school and college students of Lubelskie Voivodship and Region. The competition was going under the patronage of Lubelskie Voivodship and the head of the local Department of Education.
For the semi-finals conducted from March 1 to April 7, participants had to prepare presentations on language, literature, celebrations, traditions, music etc. These presentations were made in individual or in group format. Participants discovered national traditions of four countries - Russia, Belorussia, Ukraine and Bulgaria. Languages of these countries are being taught in Slavic Philology Faculty of Maria Curie-Sklodowska University. Finalists' presentations were very engaging, as far as some finalists decided to make theatrical performances.
Olena Serichuk from Vlodav received the first place in individual category for the presentation Matchmaking in Ukraine. Yulia Skrjinska, Veronika Ostrovitska, Vladislav Lototski from the same city received the first place in group category for Slavic Traditional Dolls presentation.
Aside from the winners some other students also received prizes. The main sponsor Russian Center of Maria Curie-Sklodowska University also supported the winners with monetary awards.
Ruskiy Mir
News by subject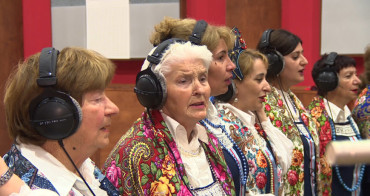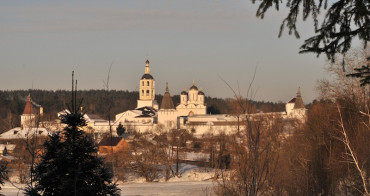 One of the most cozy towns in Russia, a member of the Association of Small Tourist Cities of Russia is located about 100 kilometers from Moscow. Borovsk makes visitors to fall in love with it at the first glance. Beautiful, typical Russian landscapes with river and churches, homey cafes, low-rise buildings and private houses decorated with naive art live under hovering spirit of the theoretical cosmonautics founder Tsiolkovsky.