Leadership. The Russian style
/ Главная / Russkiy Mir Foundation / News /

Leadership. The Russian style
Leadership. The Russian style

25.04.2017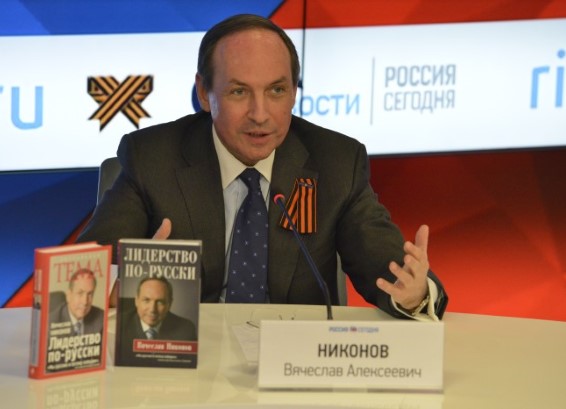 Well-known Russian historian and politician, the chairman of the State Duma Education and Science Committee, Board Chairman of the Russkiy Mir Foundation Vyacheslav Nikonov presented his new book Leadership. The Russian style in the press-center of International News Agency Rossiya Segonya (Russia Today) on April 24.
Leadership psychology and success stories have always been an area of interest for many foreign scientists and psychologists. After the Iron Curtain fell, translated books flooded our bookshelves, telling the Russian reader about leaders of different times and profiles: Caesar, Napoleon, Churchill, Steve Jobs, Donald Trump. However, there were no Russian names among them. Vyacheslav Nikonov decided to change the situation and wrote a book about leadership in the Russian style. He called his book intellectual provocation, as it does not contain any foreign surnames.
"We underestimate ourselves a lot. Russia and Russians suffer from different physiological complexes, including the feeling of inferiority,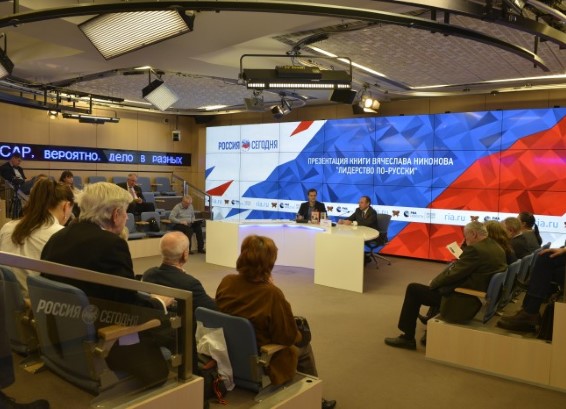 Nikonov said presenting his book. However, in my point of view, there are no any grounds for that. A single prosaic fact made me write the book: delivering lectures on Leadership for master degree students of Lomonosov Moscow State University. It's a new programme and a new course. I borrowed related literature – a huge amount of books and found out that there were no textbooks on this topic in our country containing surnames of our compatriots. There are many other people: Cicero, Plato, Churchill, Donald Trump, but no Russians. It seemed unfair to me, as our country presented a lot of examples of leadership to the humanity over centuries."
According to Vyacheslav Nikonov, in his book he provides examples of genetically healthy race able to give birth to strong leaders making our country one of the greatest superpowers.
Leadership. The Russian Style is a book where the author answers questions about leadership from the national Russian background, he proposes leadership recipes from our compatriots and presents principles of leaders' behavior in Russia, analyzing Russian leaders of the past and the present – from St. Vladimir to Vladimir Putin.
Russkiy Mir
News by subject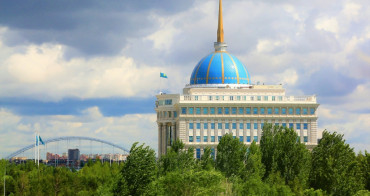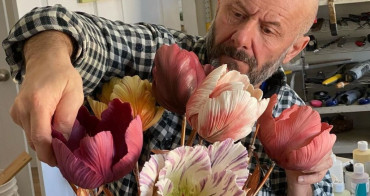 Vladimir Kanevsky moved from St. Petersburg to the U.S. in the 1980s. He's got engaged in creating porcelain flowers instead of architecture, which was an unexpected move even for him. Now designers of international fame collect exquisite bouquets by Vladimir Kanevsky, and the best museums of the world arrange exhibitions of his works.