300th anniversary of Peter the Great's diplomatic visit to  Belgium celebrated in Antwerp
/ Ãëàâíàÿ / Russkiy Mir Foundation / News /

300th anniversary of Peter the Great's diplomatic visit to  Belgium celebrated in Antwerp
300th anniversary of Peter the Great's diplomatic visit to  Belgium celebrated in Antwerp

07.06.2017
Antwerp hosted celebrations of 300th anniversary of Peter the Great's diplomatic visit to Belgium cities, according to the website of World Coordination Council of Russian Compatriots Abroad. The festive activities took place in the city hall with direct assistance from city administration and the Governor of the City Bart de Wever.
A chess competition with participation of ex-world champion Anatoly Karpov, Mysteries of the Kremlin Cuisine gastronomic festival and exhibition of Russian Samovars as well as performances of Russian dance and vocal bands were arranged to mark this historic event.
Russian Ambassador to Belgium Alexander Tokovinin took part in the celebrations. He thanked organizers for the wonderful holiday, treats and an opportunity to communicate with Russian compatriots living in Belgium.
Anatoly Karpov has participated in a simultaneous chess session and expressed his satisfaction that chess are very popular in Belgium.
A monument to Peter the Great will be established in the city of Liege, Belgium, in the closest future. The event will be dedicated to 300th anniversary of the Russian Tsar Visit to Belgium.
Russkiy Mir 
News by subject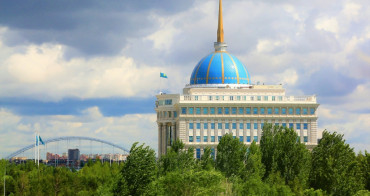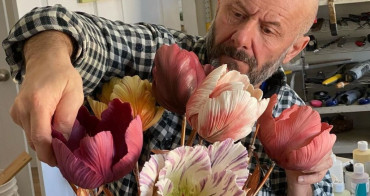 Vladimir Kanevsky moved from St. Petersburg to the U.S. in the 1980s. He's got engaged in creating porcelain flowers instead of architecture, which was an unexpected move even for him. Now designers of international fame collect exquisite bouquets by Vladimir Kanevsky, and the best museums of the world arrange exhibitions of his works.