Monument in memory of Russian soldiers opened in Aleppo
/ Главная / Russkiy Mir Foundation / News /

Monument in memory of Russian soldiers opened in Aleppo
Monument in memory of Russian soldiers opened in Aleppo

02.10.2017
Monument in honor of Russian and Syrian soldiers perished fighting the terrorists was established in Aleppo, TASS informs. The gala ceremony took place the day before. A large memorial stone was placed at the square in the name of Syrian-Russian Friendship.
Syrian General Sein Ali Saleh who runs 30th division of the Republican Party has underlined that fight against terrorism is very successful thanks to Russia's help. According to him, the blood of soldiers from both countries was spilt at the Syrian lands in fight against terrorism.
The General has added that Russia's support of Syria is a guarantee of terrorism defeat in all directions. He promised that neither Syrian people nor would forget the price Russia paid in this war.
Sein Ali Saleh has claimed that Russian soldiers perished near Deir ez-Zor, Damascus, Homs and Aleppo became a symbol of heroism to be imprinted in the memory forever.
It is worth reminding that few days ago, Lieutenant General Asapov died near Deir ez-Zor few days ago. He headed the group of Russian military councilors. Valery Asapov came under fire of Islamic State terrorists being within the command post. He was bestowed the State Award postmortem. Today at night it became known about the death of Valery Fedyanin who dealt with delivering humanitarian aid to Syrian province. The soldier was seriously wounded by the land mine explosion.
Russkiy Mir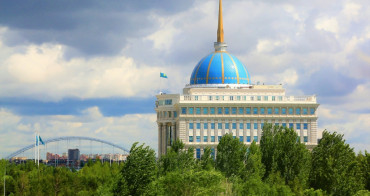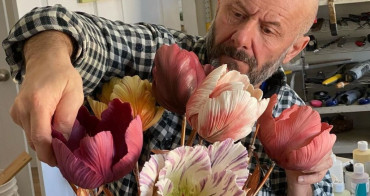 Vladimir Kanevsky moved from St. Petersburg to the U.S. in the 1980s. He's got engaged in creating porcelain flowers instead of architecture, which was an unexpected move even for him. Now designers of international fame collect exquisite bouquets by Vladimir Kanevsky, and the best museums of the world arrange exhibitions of his works.