Peter the Great bust presented to French Academy of Sciences
/ Главная / Russkiy Mir Foundation / News /

Peter the Great bust presented to French Academy of Sciences
Peter the Great bust presented to French Academy of Sciences

06.10.2017
Days of Russia in France started with gala ceremony of unveiling Peter the Great's bust in the French Academy of Sciences, as per the Russian Ministry of Culture.
According to Deputy Minister of Culture Alla Manilova this is a very important event for the bilateral relations. She has reminded that this year is 300th anniversary since Russia and France established diplomatic relations. The International Petrovsky Congress conducted in Paris is dedicated to this date. Later Peter the Great. A Tsar in France. 1717 exhibition opened as a result of joint work by the State Hermitage and Versailles.
Unveiling the bust was a culmination of the Peter's Year in France. Visit of Peter the Great to France has major historical significance, as it strongly influenced the Russian culture.

The bust is a copy of one of the sculptures from Peterhof State Museum-Reserve. The museum director Elena Kalnitskaya mentioned that they chose from several variants. The newest technologies were applied to make the bust to make the sculpture look more alive.
The project cost is 30 thousand US dollars. The bust was made of marble in Carrara, Italy.

Earlier Director of Likhachev Foundation Alexander Kobak explained that this is a memorial to Peter the Great as an Academician of the French Academy of Sciences first of all and not to the Emperor of Russia. It occupied the deserved place among the rest of the members of the Academy.

Russkiy Mir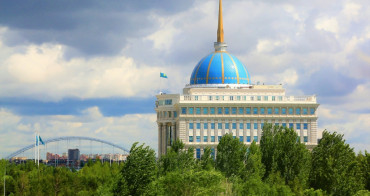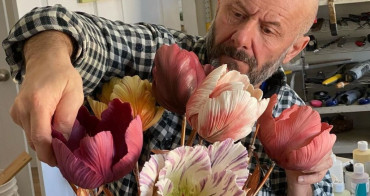 Vladimir Kanevsky moved from St. Petersburg to the U.S. in the 1980s. He's got engaged in creating porcelain flowers instead of architecture, which was an unexpected move even for him. Now designers of international fame collect exquisite bouquets by Vladimir Kanevsky, and the best museums of the world arrange exhibitions of his works.