Russian scientists to pass 3D Palmyra model to Syria
/ Главная / Russkiy Mir Foundation / News /

Russian scientists to pass 3D Palmyra model to Syria
Russian scientists to pass 3D Palmyra model to Syria

21.10.2017
Syrian government is going to get a unique 3D model of Palmyra developed by specialists of Institute for the History of Material Culture of Russian Academy of Sciences. It is to help restoring ancient monuments of culture, TASS informs.
According to Deputy Director of the Institute Natalia Solovyeva, the model is currently ready; we just need to elaborate geoinformational systems.
She has remarked that such 3D models have never built before. It will have many functions. First of all, the model will be used to evaluate the condition of historical objects and will serve as a working tool for renovators.
A few months are needed to launch the model; it took around a year to develop it.
At present, specialists who used to work in Palmyra last year would like to return to the city and study all historical monuments one more time to understand what kind of destructions happened to them after the second seize of the terrorists.
If this trip is possible, scientists are going to take a photo of fresh destructions and breakdown of cultural layers. The Institute worker has explained that unique monuments suffer a lot from explosions as well as larcenous excavations.
Natalia Solovyeva has added that Russian specialists will continue restoring historical heritage of Palmyra.
Russkiy Mir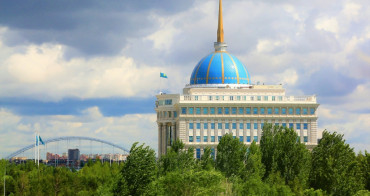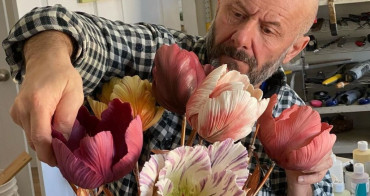 Vladimir Kanevsky moved from St. Petersburg to the U.S. in the 1980s. He's got engaged in creating porcelain flowers instead of architecture, which was an unexpected move even for him. Now designers of international fame collect exquisite bouquets by Vladimir Kanevsky, and the best museums of the world arrange exhibitions of his works.