Venice Commission criticizes Ukrainian law on Education
/ Главная / Russkiy Mir Foundation / News /

Venice Commission criticizes Ukrainian law on Education
Venice Commission criticizes Ukrainian law on Education

11.12.2017
Venice Commission of the European Council has criticized some articles of the Ukrainian law on Education, according to TASS.
Commission members have put emphasis on article No. 7 containing a range of ambiguous statements, moreover, there is no solution for unofficial languages of the European Union. This state of affairs was considered as discriminating. Besides, the variant of the article concerning languages of national minorities differs a lot from the bill discussed earlier. Also, there is not a clear picture on the volume of guaranteed initial education offered by official Kiev to national minorities.
Venice Commission has remarked that such attitude to non-state languages can hardly be justified. The members of the committee are calling Ukraine for amending the law and making it more balanced regarding Russian language as a widely used non-state language.
It is worth reminding that Russian Foreign Minister Sergei Lavrov criticized blurred reaction of the European Union about Law on Education signed by Petro Poroshenko.
Russkiy Mir
News by subject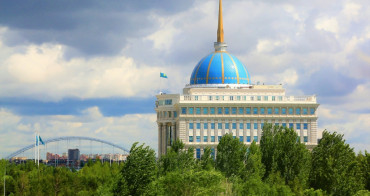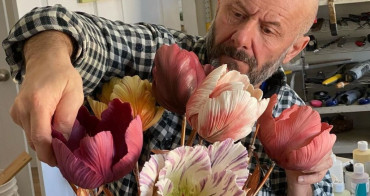 Vladimir Kanevsky moved from St. Petersburg to the U.S. in the 1980s. He's got engaged in creating porcelain flowers instead of architecture, which was an unexpected move even for him. Now designers of international fame collect exquisite bouquets by Vladimir Kanevsky, and the best museums of the world arrange exhibitions of his works.