Vladivostok wins first voting round for the Total Dictation capital city
/ Главная / Russkiy Mir Foundation / News /

Vladivostok wins first voting round for the Total Dictation capital city
Vladivostok wins first voting round for the Total Dictation capital city

29.12.2017
Vladivostok has won the first stage of voting for the title of capital of the international campaign Total Dictation gaining 25 952 votes, official website of the project reports. Irkutsk, Krasnoyarsk, Tyumen and Tallinn are included into Top 5 cities.
Estonia set several records before among foreign cities where the campaign was conducted many times. Tondiraba Ice Hall gathered up to three thousand people over the last two years. That's why city authorities are ready to compete for the title of the main ground of the Total Dictation campaign again.
These five nominees gaining the largest number of votes are competing for the honored title of the capital of Total Dictation-2018 campaign. However, the final decision will be made by an expert jury. The winner will be announced at the annual conference of Total Dictation which will take place in Novosibirsk at the end of January.
It is worth reminding that the large-scale educational campaign will be arranged on April 14, 2018. The author of the text is already known. It is a writer Guzel Yakhina, who wrote sensational novel called Zuleikha Opens Her Eyes. Traditionally the editor-in-chief comes to the capital of the campaign to read the text in person at one of the leading grounds of the campaign.
Russkiy Mir
News by subject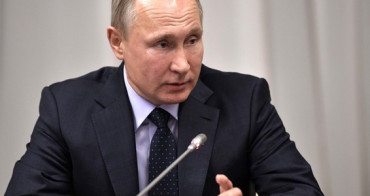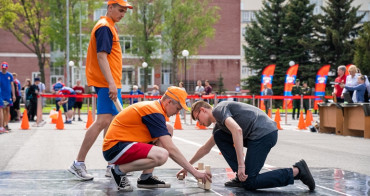 The traditional Russian game of Gorodki dates back to the 18th century. It was played by Leo Tolstoy and Maksim Gorky. In Soviet times, Gorodki turned into a legitimate sport, and this year marks the 85th anniversary of the first USSR championship. Today, the Gorodki is played not only in Russia and the CIS countries - Russian compatriots have brought the game to the far abroad. It has been found that the Gorodki can unite nations (Karelia and Finland hold joint tournaments) and bring back to the origins: it was abroad that many compatriots took up a bat for the first time.