Vasilyeva: Russia for educational partnership with Middle East
/ Главная / Russkiy Mir Foundation / News /

Vasilyeva: Russia for educational partnership with Middle East
Vasilyeva: Russia for educational partnership with Middle East

20.02.2018
Presidential Administration of Russia
Russia is interested in developing connections with the Middle Eastern countries in the field of professional training of the personnel, according to the Minister of Education and Science of the Russian Federation Olga Vasilyeva. She made this statement in the course of her presentation at the Forum of Russian and Arab higher educational institutions which started yesterday, February 19 in the capital of Lebanon, TASS informs.
According to the Minister of Education and Science, Russia can train personnel for various industry branches, such as agriculture, transport and others. She called the forum a significant event for strengthening scientific and educational cooperation between our country and the Middle Eastern countries.
Vasilyeva has noted that a number of students coming to the national universities from the Arab East has amounted to almost 12 000, which makes around 10 percent of the total number of foreign students. By the number of students from abroad, the Arab countries occupy the third place after the CIS countries and Asia.
The Forum
 has turned into one of the largest international arenas in the field of higher education gathering in Beirut representatives of more than 20 countries who present 40 Russian and 60 Arab universities.
Russkiy Mir
News by subject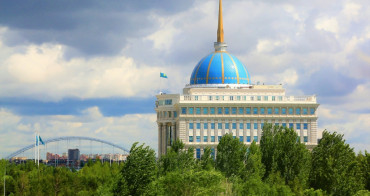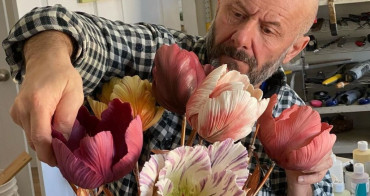 Vladimir Kanevsky moved from St. Petersburg to the U.S. in the 1980s. He's got engaged in creating porcelain flowers instead of architecture, which was an unexpected move even for him. Now designers of international fame collect exquisite bouquets by Vladimir Kanevsky, and the best museums of the world arrange exhibitions of his works.