Suvorov Crossing the Alps to be shown in cartoon with participation of famous actors
/ Главная / Russkiy Mir Foundation / News /

Suvorov Crossing the Alps to be shown in cartoon with participation of famous actors
Suvorov Crossing the Alps to be shown in cartoon with participation of famous actors

19.09.2019
Photo credit: kg-portal.ru
Soyuzmultfilm is working on a new full-length 3D cartoon called Suvorov, TASS reports. The adventure story of the protagonist - a young man named Grisha - unfolds during the famous Swiss campaign of the Russian military leader, which went down in history as the passage of Suvorov through the Alps. General Franz von Weyrother planned to destroy the commander and his army.
Famous Russian actors will make the voice-over for the cartoon. Alexander Suvorov will speak in the voice of Konstantin Khabensky. Grisha will be voiced by Anton Makarsky, the main villain – by singer Philip Kirkorov. Other stars are involved in the work, including Julia Rutberg, Anna Ardova and others.
The Gorky film studio and the animation KinoAtis studio are working on the cartoon with Soyuzmultfilm. It is planned that the it will be released in the spring of next year. The music was written by Ivan Uryupin, who had already worked with cartoons before.
This year marks the 220th anniversary of the passage of Suvorov through the Alps. The museum, which tells about the great Russian commander, also celebrates the anniversary. For forty years it has been operating in the city of Lintal, located in the Swiss canton of Glarus. The museum became the brainchild of the local historian Walter Geller.
Russkiy Mir reported that this year marks 220 years since the beginning of the Italian campaign of Suvorov. In honor of this date, the Prince of Italy exhibition opened in the memorial museum of the commander in St. Petersburg. Among the exhibits are paintings and drawings created by famous battle painters. The visitors of the museum will be also offered specimens of weapons of that era from the museum collection.
Russkiy Mir
News by subject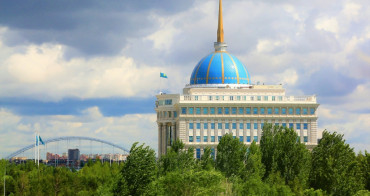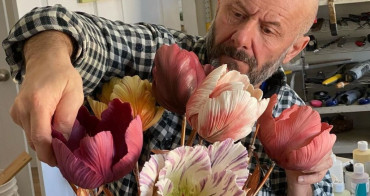 Vladimir Kanevsky moved from St. Petersburg to the U.S. in the 1980s. He's got engaged in creating porcelain flowers instead of architecture, which was an unexpected move even for him. Now designers of international fame collect exquisite bouquets by Vladimir Kanevsky, and the best museums of the world arrange exhibitions of his works.