Russian Center took part in Lublin Science Festival
/ Главная / Russkiy Mir Foundation / News /

Russian Center took part in Lublin Science Festival
Russian Center took part in Lublin Science Festival

01.10.2019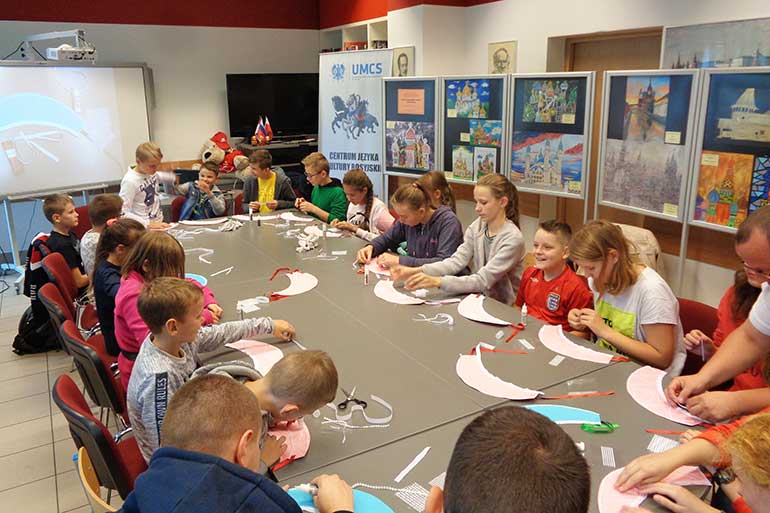 The 16th Science Festival was held in Lublin from September 14 to September 20. This year the motto of the festival is Science. Technics. Innovation. Every year, all universities and scientific institutions of Moscow, museums and libraries, which represent over 1000 projects, take part in the festival. The festival hosts numerous presentations, shows, lectures, exhibitions, etc.
The Russian center of the Maria Skłodowska Curie University always takes an active part in the festival, conducting various events: lectures, multimedia presentations, master classes, screenings of documentaries and feature films.
This year the center prepared three projects: My own matreshka - a master class in decoupage style, Puppet master class and for the first time - Kokoshnik - do it yourself. Multimedia presentations about the Russian doll and kokoshnik as a symbol of the Russian national costume were shown during the master classes. After that the participants started painting wooden matreshkas and making traditional hats and rag dolls. 
During the festival week, the Russian center was visited by more than 200 school students, including those from special correctional educational institutions. 
Russkiy Mir
News by subject