Amsterdam court postpones verdict on Scythian gold case
/ Главная / Russkiy Mir Foundation / News /

Amsterdam court postpones verdict on Scythian gold case
Amsterdam court postpones verdict on Scythian gold case

08.07.2020
Photo credit: Ministry of Culture of Russia
The verdict on the Scythian gold case is once again postponed, TASS reports. One of the three judges on the case has been challenged, according to the representative of the Amsterdam Court of Appeal, Melissa Zeilstra.
The case will be heard later, the date of the judgement is still unknown. It will be examined by the Amsterdam Court of Appeal, and not by the Hague Court of Appeal. The hearing is likely to take place in two to three weeks.
It remains unknown which of the judges has been challenged and which of the parties filed an objection. 
In February 2014, about 2,000 exhibits of Crimean museums were sent to Amsterdam to participate in the exhibition at the Allard Pearson Museum. In the summer of the same year, the gallery announced its refusal to send artifacts back to both Crimea and Ukraine, which claimed its rights to the collection.
Two years later, the Amsterdam court ordered to transfer rarities to Ukraine, Crimea appealed this decision. Last summer, the court found the provision of the 1970 UNESCO Convention, which Kiev used as one of the main arguments, to be inapplicable to the trial.
Russkiy Mir 
reported
 that in the autumn of 2019, the Hague court refused the Ukrainian side a request to challenge the judge presiding in the Scythian gold case. Kiev had declared the judge bias.
Russkiy Mir
News by subject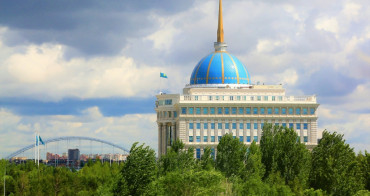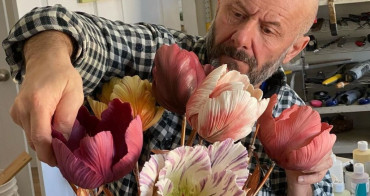 Vladimir Kanevsky moved from St. Petersburg to the U.S. in the 1980s. He's got engaged in creating porcelain flowers instead of architecture, which was an unexpected move even for him. Now designers of international fame collect exquisite bouquets by Vladimir Kanevsky, and the best museums of the world arrange exhibitions of his works.