"Where dreams meet. Russian women" book presentation took place in Pisa
/ Главная / Russkiy Mir Foundation / News /

"Where dreams meet. Russian women" book presentation took place in Pisa
"Where dreams meet. Russian women" book presentation took place in Pisa

05.03.2021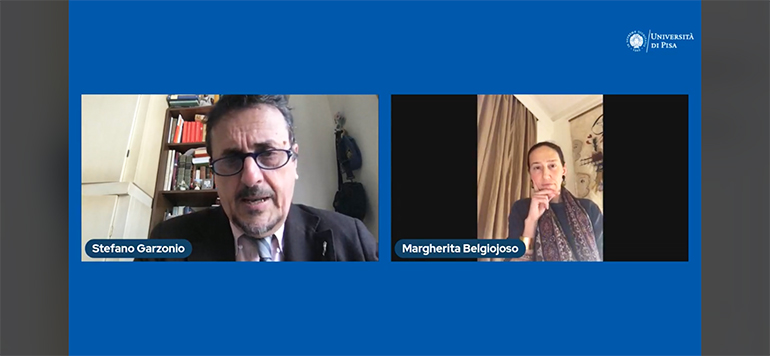 On the eve of March 8, the Russian Center of the University of Pisa introduced Italian readers to the book by Margarita Belgioioso "Where dreams meet. Russian women".
The writer and journalist presented not only the fate, but also the historical background against which the life of the main characters of the book took place. From the abolition of serfdom to the uprisings of the Decembrists, from the assassination of Tsar Alexander II to the Bolshevik revolution, from the blockade of Leningrad to perestroika.
Writers, poetesses, dancers, artists, revolutionaries, influencers, dissidents: women who met, lived in the same house, or fought for the same ideals. Telling their unusual stories, the author draws a complex world, previously largely unknown. The epilogue of the book is dedicated to Anna Politkovskaya, whom Margarita Belgioioso personally met during her life and work in Moscow as a journalist.
The presentation of the book took place at the University of Pisa.
Anastasia Kondrasheva, Pisa
News by subject