Ministry of Education: Russian primary education recognized as best in the world
/ Главная / Russkiy Mir Foundation / News /

Ministry of Education: Russian primary education recognized as best in the world
Ministry of Education: Russian primary education recognized as best in the world

07.04.2021
Photo credit: sobima / pixabay.com
Russian education in primary school is recognized as the best in the world, said the Minister of Education Sergei Kravtsov. This is evidenced by the results of the international PIRLS study. According to the minister, this is the first integrated indicator that characterizes Russia's entry into the top 10 countries in terms of the quality of education, the Ministry of Education of the Russian Federation reports on its Facebook page.
Russian schools also show good results in the quality of natural sciences and math teaching in the fourth and eighth grades. According to the TIMSS study, which is based on the knowledge of mathematics by fourth and eighth graders, Russia was included in the top five countries in the world. Sergei Kravtsov noted that Russia had always been distinguished by a strong mathematical school.
The international research PISA showed the presence of some problems, namely in the sphere of using theoretical knowledge in practice by ninth grade students. The head of the department added that the results of the study cannot be called bad, but they prove that this area needs close attention. The results of the study turned out to be better than last year at the end of 2020. To improve results, it is necessary to work with schools, develop teaching methods.
To enter the top ten in the world, it is necessary to improve the results of the international research PISA, the head of the Ministry of Education emphasized. He noted that there is definitely a positive trend, despite the fact that last year Russian schoolchildren were homeschooled.
The minister recalled that home education will never replace full-time, no distance technologies will replace teacher-student communication. However, Russia, together with Singapore and Indonesia, was recognized as a country with the best organized distance format education.
Russkiy Mir
News by subject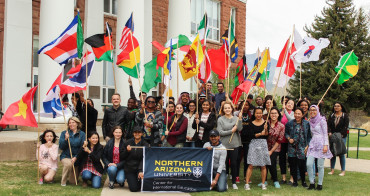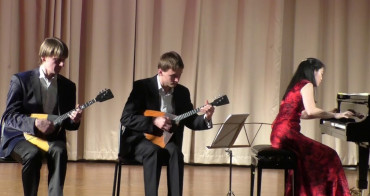 The I International online contest "Balalaika - Soul of Russia" brought together participants from all over the country, as well as from Ukraine, Belarus, and the Donetsk People's Republic. Mikhail Kiselev, director of the Moscow festival "Balalaika - Soul of Russia", said that today balalaika was associated not only with folk tunes, but quite modern music, and even jazz.