Russian photographers win World Press Photo-2021
/ Главная / Russkiy Mir Foundation / News /

Russian photographers win World Press Photo-2021
Russian photographers win World Press Photo-2021

16.04.2021
Photo: Azat Gevorkyan and his wife Anaik are pictured before leaving their home in Lachin, Nagorno-Karabakh, the final district to be returned to Azerbaijani control following the Second Nagorno-Karabakh War.// Photo credit: Valery Melnikov 
The special photojournalist for RIA Novosti and international news agency Rossiya Segodnya, documentary photographer 
Valery Melnikov
 was recognised as a winner of the First prise in the General News, stories category. His photo series Paradise Lost were made in the fall of 2020 during an armed conflict between Azerbaijan and Armenia over the disputed region of Nagorno-Karabakh. Photographs show hot war points and people whose lives were disturbed by the war. Valery Melnikov wins the contest for the 3d time.
Another Russian documentary photographer based in Yakutia Alexey Vasilyev won the First prise in the Contemporary Issues category photographs with his project Sakhawood dedicated to remote Yakutia republic in the far northeast of the Russian Federation.
Yet another Russian talented photographer from St Petersburg Oleg Ponomarev won the First prise in the Portraits category. His photo series The Transition: Ignat are dedicated to a transgender man's life in Russia. 
Russkiy Mir
News by subject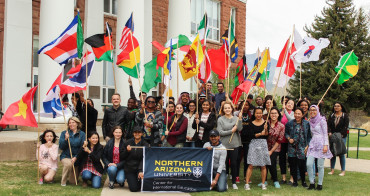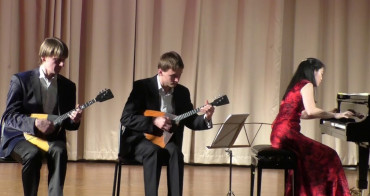 The I International online contest "Balalaika - Soul of Russia" brought together participants from all over the country, as well as from Ukraine, Belarus, and the Donetsk People's Republic. Mikhail Kiselev, director of the Moscow festival "Balalaika - Soul of Russia", said that today balalaika was associated not only with folk tunes, but quite modern music, and even jazz.