More than 20 million people in the world vaccinated with Sputnik V
/ Главная / Russkiy Mir Foundation / News /

More than 20 million people in the world vaccinated with Sputnik V
More than 20 million people in the world vaccinated with Sputnik V

06.05.2021
Photo credit: Tumisu / pixabay.com
The number of those who were vaccinated against coronavirus infection with the Russian drug Sputnik V exceeded 20 million, RIA Novosti reports.
The Russian Direct Investment Fund (RDIF) explained that, as of May 5, this is the number of those who received the injection of the first component around the world. At the same time, not a single case of dural sinus thrombosis was recorded. The foundation assured that the production of the vaccine meets the strictest standards of a rigorous procedure.
In turn, Russian President Vladimir Putin noted that Russian vaccines are compared in the world with a Kalashnikov assault rifle. The drugs are as simple and reliable as the famous weapons. The head of state added that these words belong to one of the European experts. And he is certainly right, added the Russian leader.
Russian vaccines are the safest today, they are based on technologies and platforms that have been used for decades, and at the same time they are modern, the head of state emphasized.
The President also recalled that Russia is the only country in the world today that transfers vaccine production technology to other countries.
Russkiy Mir
News by subject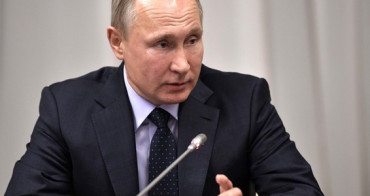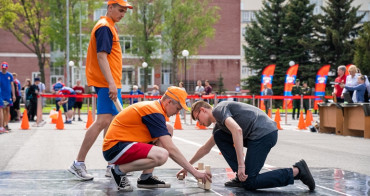 The traditional Russian game of Gorodki dates back to the 18th century. It was played by Leo Tolstoy and Maksim Gorky. In Soviet times, Gorodki turned into a legitimate sport, and this year marks the 85th anniversary of the first USSR championship. Today, the Gorodki is played not only in Russia and the CIS countries - Russian compatriots have brought the game to the far abroad. It has been found that the Gorodki can unite nations (Karelia and Finland hold joint tournaments) and bring back to the origins: it was abroad that many compatriots took up a bat for the first time.