Native of Moscow region became youngest crypto billionaire in the world
/ Главная / Russkiy Mir Foundation / News /

Native of Moscow region became youngest crypto billionaire in the world
Native of Moscow region became youngest crypto billionaire in the world

06.05.2021
Photo credit: TheDigitalArtist / pixabay.com
A native of Kolomna near Moscow, Vitalik Buterin is recognized as the youngest cryptocurrency billionaire on the planet. At 27, Buterin has a fortune of 1.09 billion dollars and is the co-founder of the blockchain platform and digital currency Ethereum, Forbes reports. The young man's fortune exceeded a billion when the price of the token for the first time in history exceeded 3,000. Buterin has over 333,000 tokens on his account. For more than a year, his fortune has increased almost 25 times.
Ethereum is considered the 2nd largest cryptocurrency after bitcoin, the price of the digital coin created by the native of Russia has risen by more than 325% in a year. The hometown of Vitalik Buterin is Kolomna, in his early years he and his family moved to Canada.
At the age of twenty, he received the prestigious Peter Thiel Prize, which gave the young man the opportunity to immerse himself in the study of the bitcoin cryptocurrency network. A year later, Buterin created a blockchain platform, which in a few years was among the world leaders.
Russkiy Mir
News by subject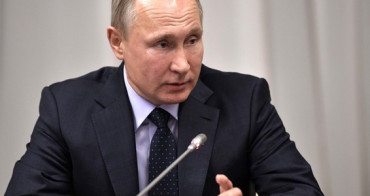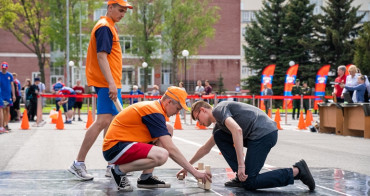 The traditional Russian game of Gorodki dates back to the 18th century. It was played by Leo Tolstoy and Maksim Gorky. In Soviet times, Gorodki turned into a legitimate sport, and this year marks the 85th anniversary of the first USSR championship. Today, the Gorodki is played not only in Russia and the CIS countries - Russian compatriots have brought the game to the far abroad. It has been found that the Gorodki can unite nations (Karelia and Finland hold joint tournaments) and bring back to the origins: it was abroad that many compatriots took up a bat for the first time.