Russia demanded from Google to remove restrictions from Heroes Street app
/ Главная / Russkiy Mir Foundation / News /

Russia demanded from Google to remove restrictions from Heroes Street app
Russia demanded from Google to remove restrictions from Heroes Street app

07.05.2021
Photo credit: pixabay.com
Roskomnadzor (RKN) demanded that Google remove the restriction on access to the Heroes Street application, RIA Novosti reports. The application introduces users to the biographies of the heroes of the Great Patriotic War, whose names are on the streets in different cities of Russia.
In a message to the Google management, the department calls unacceptable any steps aimed at falsifying history, suppressing information about the decisive contribution of the Soviet people to the victory over fascism. Roskomnadzor noted that Google's actions are contrary to the fundamental principles of a democratic society: the free flow of information and unhindered access to it. Roskomnadzor also demanded to explain the reasons for the restrictions and notify about their cancellation.
Earlier, the Foreign Ministry said in a statement that the actions of American social networks censoring media content without an appropriate court decision were a blow to the democratic value system. This calls into question the role of the state as a guarantor of the fulfillment of international obligations to ensure freedom of expression.
The Russian Foreign Ministry called on relevant international structures to unite efforts to develop and document clear requirements for how social networks should moderate content.
Russkiy Mir
News by subject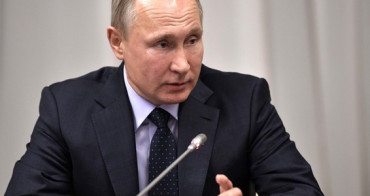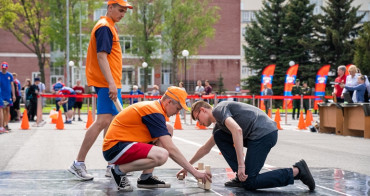 The traditional Russian game of Gorodki dates back to the 18th century. It was played by Leo Tolstoy and Maksim Gorky. In Soviet times, Gorodki turned into a legitimate sport, and this year marks the 85th anniversary of the first USSR championship. Today, the Gorodki is played not only in Russia and the CIS countries - Russian compatriots have brought the game to the far abroad. It has been found that the Gorodki can unite nations (Karelia and Finland hold joint tournaments) and bring back to the origins: it was abroad that many compatriots took up a bat for the first time.