Russian center founded Robotics Club in Bratislava
/ Главная / Russkiy Mir Foundation / News /

Russian center founded Robotics Club in Bratislava
Russian center founded Robotics Club in Bratislava

28.09.2021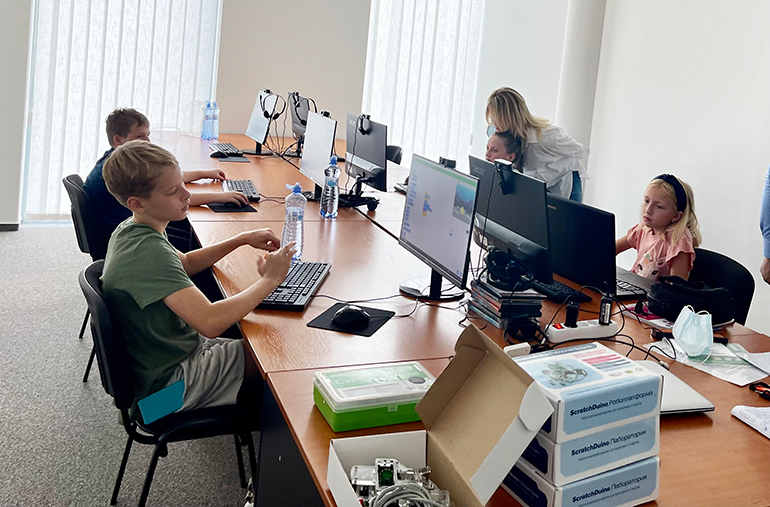 An open house day was held for young inventors and designers on September 26, 2021, at the Russian Center in Bratislava.
This year, it was dedicated to the launch of the Children's Robotics Club. The classes in the club are meant to help with the study of school subjects, train attention and patience, provide space for practising Russian.
During the event, the teachers of the Russian Center held a series of master classes on robotics and free programming.
The participants learned the basics of robotics, studied circuitry, and even went from creating an algorithm for controlling a robot on the computer screen to programming and implementing it in reality. The kids even were able to create their first cartoon.
''Classes in the Club are meant for children whose parents want to give them a full education with a focus on mathematics and IT. The task of our teachers is to develop the mind and speech of children, teach them to concentrate on the main idea, think logically and express themselves clearly,'' Andriy Skorobogach, head of the Children's Robotics Club in Bratislava, explained.
Natalia Chumak, Bratislava
News by subject