Day of Knowledge took place in Thessaloniki
/ Главная / Russkiy Mir Foundation / News /

Day of Knowledge took place in Thessaloniki
Day of Knowledge took place in Thessaloniki

13.10.2021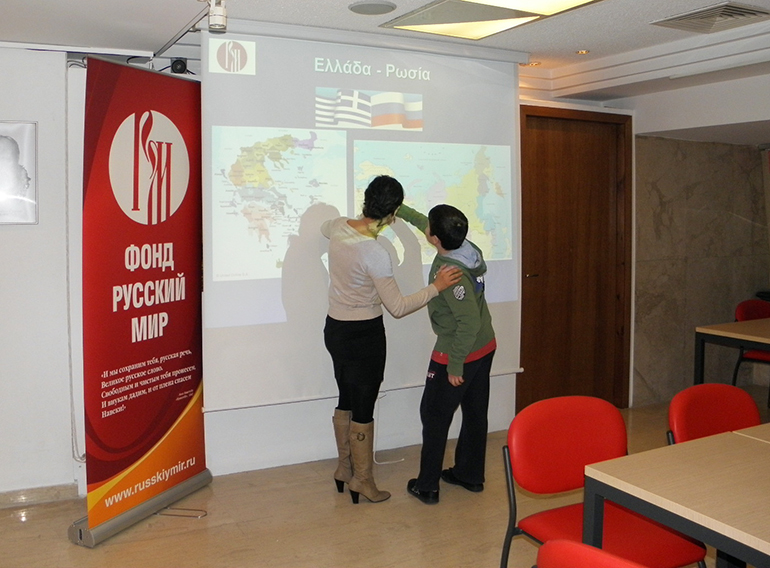 The Knowledge Day educational action took place on October 11, at the Russian Center in Thessaloniki. 
The action, dedicated to the Year of the History of Russia and Greece, was meant for schoolchildren and students.
The participants learned about the heroes of the Greek liberation movement who lived in Russia, including members of the Filiki Eteria secret society, such as 
Alexander Ypsilantis
 and Afanasy Chkalov, as well as the Minister of Foreign Affairs of the Russian Empire and the first President of the Greek Republic Count Ioannis Antonios Kapodistrias.
The students visited ''The Greek Revolution in Russian magazines in 1821" exhibition and listened to a lecture on Russian-Greek relations in a historical context.
Natalia Suponitskaya, Thessaloniki
News by subject