Russian children's and youth theater will be created in Qatar
/ Главная / Russkiy Mir Foundation / News /

Russian children's and youth theater will be created in Qatar
Russian children's and youth theater will be created in Qatar

25.02.2020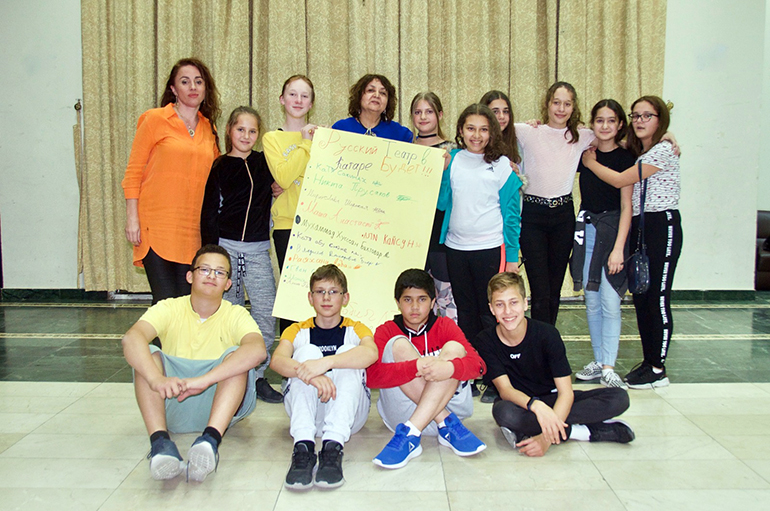 From February 18 to 24, the head of the International Center for the Russian Language and Theater in Paris, a member of the board of the Association of Figures of Russian Theater Abroad, Ludmila Drobich conducted a series of classes in Qatar.
The classes gave root to the creation of a Russian children's and youth theater in Qatar. The members of the Russian teenage club will also take part in International School League of KVN project.
For more than ten years, the Russkiy Mir Foundation has supported the projects of the Association of Dialogue of Cultures and Traditions, the Aprelik Center in Paris to preserve the Russian language, traditions, and mentality, as well as the International Week of Russian Theater, and the International School of Russian Language and Theater in Bulgaria.
The project in Qatar also received the support of the Coordinating Council of Russian Compatriots and the Russian Embassy in Qatar.
Lyudmila Drobich
News by subject