Peter the Great. A tsar in France. 1717 exposition starts in Versailles
/ Главная / Russkiy Mir Foundation / News /

Peter the Great. A tsar in France. 1717 exposition starts in Versailles
Peter the Great. A tsar in France. 1717 exposition starts in Versailles

29.05.2017
Exposition about Peter the Great's visit to France opens in Palace of Versailles today, TASS informs. It coincides with two anniversaries: 300 years since the tsar's trip to France and since establishment of regular diplomatic relations between Russia and France. The exposition will be opened by the leaders of two countries – Vladimir Putin and Emmanuel Macron.
Peter the Great. A tsar in France. 1717 exposition consists of one hundred fifty unique exhibit items provided by The State Hermitage Museum and Palace of Versailles.
According to the exposition organizers, Russian tsar met a young French Monarch Louis XV during his visit. Peter the First did not like to attend pompous receptions preferring manufacturing plants to them. He was attentively examining anatomic collections, the royal printing house, the observatory and the Botanic Gardens. Fortifications' miniatures caught his attention while he was visiting the Louvre museum.
General Director of the Hermitage Mikhail Piotrovsky is sure that this exhibition will give an opportunity to the French to understand the past and the present of our country. He has noted that the exposition reveals intentions of a new Russia creator to "build the future together with Europe and France, Russia's ally country'.
The exhibition will work until September. The organizers believe that it will be attended by more than two hundred thousand visitors. Scientific colloquium titled The Second Major Trip of Peter the Great to Europe will take place in Paris with support by the head of French Academy Helene Carrere d'Encausse. It is organized by scientific centers and French Foreign Ministry.
Russkiy Mir 
News by subject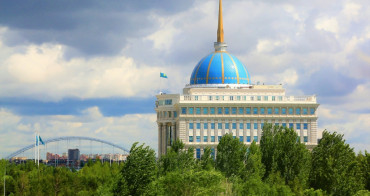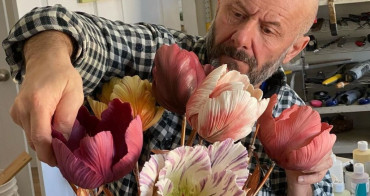 Vladimir Kanevsky moved from St. Petersburg to the U.S. in the 1980s. He's got engaged in creating porcelain flowers instead of architecture, which was an unexpected move even for him. Now designers of international fame collect exquisite bouquets by Vladimir Kanevsky, and the best museums of the world arrange exhibitions of his works.