Russia awards Belgian biographer of Peter the Great
/ Главная / Russkiy Mir Foundation / News /

Russia awards Belgian biographer of Peter the Great
Russia awards Belgian biographer of Peter the Great

15.11.2017
Professor of Catholic University of Leuven Emmanuel Waegemans is awarded by label badge of Russian Foreign Ministry for Contribution into International Cooperation for his research called Peter the Great in Belgium, RIA Novosti informs. The awarding ceremony and presentation of the book in French language took place in Brussels. It was timed with 300th anniversary of Peter the Great's visit to Belgium.
Russian Ambassador to Belgium Alexander Tokovinin handed the badge over to the scientist and noticed that spirit of openness and politics of Peter the Great initiated three hundred years ago is up-to-date and in high demand today when Europe stands on the crossroads.
Professor Waegemans has accepted the award and thanked Ambassador and Foreign Minister Sergei Lavrov stating that he worked over the book with pleasure and was satisfied with the work done. He agreed with Alexander Tokovinin that visit of Peter the Great to Belgium was a remarkable event as no other rulers of Russia visited Europe before.
Luke Werton, the Editor-in-chief of Mémogramme house which published the book was also present at the meeting. The editor thanked Russian diplomats for high evaluation of Emmanuel Waegemans' book and expressed hope that the work will become a cultural bridge for our peoples.
Russkiy Mir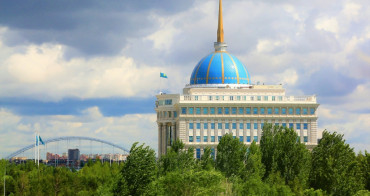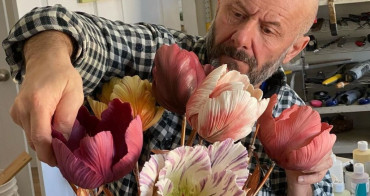 Vladimir Kanevsky moved from St. Petersburg to the U.S. in the 1980s. He's got engaged in creating porcelain flowers instead of architecture, which was an unexpected move even for him. Now designers of international fame collect exquisite bouquets by Vladimir Kanevsky, and the best museums of the world arrange exhibitions of his works.