Total Dictation to be held in April, 2018
/ Главная / Russkiy Mir Foundation / News /

Total Dictation to be held in April, 2018
Total Dictation to be held in April, 2018

29.11.2017
The date of the next annual educational campaign titled Total Dictation has been announced, TASS reports. It will be held on April 14, 2018. The head of the project Olga Rebkovets shared some news for the dictation participants.
According to her, the capital of the campaign will change. The campaign has been conducted in Novosibirsk for all thirteen years, now other cities will have an opportunity to become the main ground for the educational campaign as well, where the author will read the text in person.
The contest will decide which city is to become the capital. Applications can be sent starting this autumn. People's voting will decide winners of the first stage at the website of the campaign. Seven cities will appear in the finals. They will present their applications personally in Novosibirsk State University. Presentations are planned for February. The winner will be announced after the presentations.
The dictation headquarters and its expert center will stay in Novosibirsk.
All devotees of the Russian studies are welcome to check their skills at the Dictation. Leonid Yusefovich was an author of the Dictation this year.
The campaign got the international status. This year the Dictation was held in all continents of the world and in more than 860 towns. The only country where the dictation was prohibited due to the threats of radicals is Ukraine.
US is a leader among the countries, the dictation was written in nineteen cities there.
Russkiy Mir
News by subject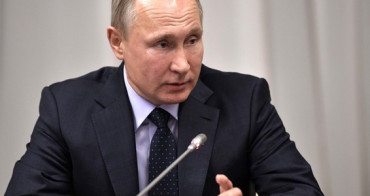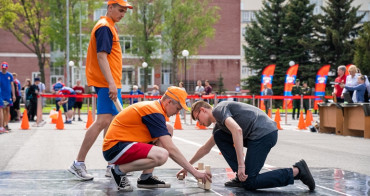 The traditional Russian game of Gorodki dates back to the 18th century. It was played by Leo Tolstoy and Maksim Gorky. In Soviet times, Gorodki turned into a legitimate sport, and this year marks the 85th anniversary of the first USSR championship. Today, the Gorodki is played not only in Russia and the CIS countries - Russian compatriots have brought the game to the far abroad. It has been found that the Gorodki can unite nations (Karelia and Finland hold joint tournaments) and bring back to the origins: it was abroad that many compatriots took up a bat for the first time.