Crimea museums appeals against the Dutch court decision on Scythian gold
/ Главная / Russkiy Mir Foundation / News /

Crimea museums appeals against the Dutch court decision on Scythian gold
Crimea museums appeals against the Dutch court decision on Scythian gold

22.04.2017
Amsterdam Court has received Crimean museums appeal against the earlier court decision on the case of Scythian gold, TASS reports. As the Dutch court official representative explained, this appeal was received at the end of last month. He's also explained that the date of the public hearing will be known in few months.
Let us remind you
that Amsterdam court ordered to return Scythian gold to Ukraine due to the fact that Crimea is not a sovereign state and so has no claim to the gold as cultural heritage. As Russkiy Mir reported before, Crimean museums made first appeal against the court decision back in January.
The precious collection, encompassing golden, silver, ceramic and wooden artifacts is roundly estimated at about 1,5 million euro.

The collection of the Scythian gold was brought to the Allard Pierson Museum in Amsterdam in February 2014. It had happened before the Crimean referendum voted to Crimea accession to Russia. After the exhibition was closed the decision where the collection goes is still to be made. And the bitter wrangling over the fate of the archaeological treasures will be extended indefinitely.
News by subject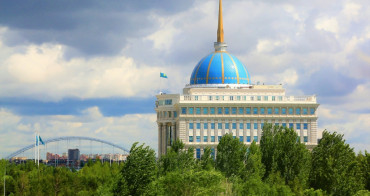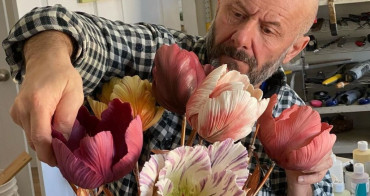 Vladimir Kanevsky moved from St. Petersburg to the U.S. in the 1980s. He's got engaged in creating porcelain flowers instead of architecture, which was an unexpected move even for him. Now designers of international fame collect exquisite bouquets by Vladimir Kanevsky, and the best museums of the world arrange exhibitions of his works.