Russian figure skater wins China's grand prix 
/ Главная / Russkiy Mir Foundation / News /

Russian figure skater wins China's grand prix 
Russian figure skater wins China's grand prix 

05.11.2017
Young Russian figure skater Mikhail Kolyada was called "the surprise leader" who took grand prix in the men's short program at the third grand prix event of the season in Beijing at the end of last week. It was the first gold for the sportsmen, TASS reports.
With his almost impeccable performance to Mozart's Piano concerto №23, Kolyada scored 103.13 points, 10 points ahead of local favorite and current world bronze medallist Jin Boyang and two-time world champion Javier Fernandez of Spain.
It's worth mentioning that Kolyada was the first gold champion among figure skaters in the course of 3 years. In 2014 he took the other gold in France tournament.
Not long ago Kolyada took the bronze at the 2017 Russian Figure Skating Championships. After wining China's grand prix Kolyada raises his chances to be accepted for the International Skating Union's Grand Prix Final in Japan in December.
Let us remember, not long ago Russian figure skater Alina Zagitova took the gold at the 2017 World Junior Championships free skating.
Russkiy Mir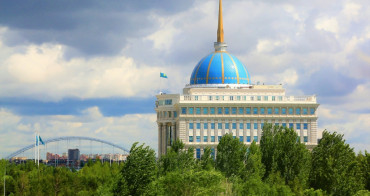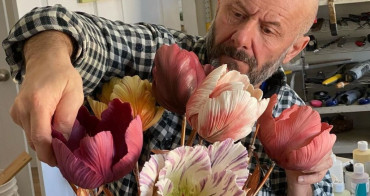 Vladimir Kanevsky moved from St. Petersburg to the U.S. in the 1980s. He's got engaged in creating porcelain flowers instead of architecture, which was an unexpected move even for him. Now designers of international fame collect exquisite bouquets by Vladimir Kanevsky, and the best museums of the world arrange exhibitions of his works.