Tallinn and 15 Russian cities intend to be the Total Dictation capital
/ Главная / Russkiy Mir Foundation / News /

Tallinn and 15 Russian cities intend to be the Total Dictation capital
Tallinn and 15 Russian cities intend to be the Total Dictation capital

13.11.2017
Popular voting for choosing the capital for Total Dictation annual Russian literacy test starts today, November 13th. They can choose one of 16 cities on the 
project website
. Five leaders will bring their presentations to Novosibirsk conference where the final winner will be selected. Applications were accepted from cities where Russian language literacy test took place at least once and was completed by at least 1000 people.
According to the head of committee Olga Rebkovets the fair and aggressive competition is expected. Vladivostok, Ekaterinburg, Izhevsk, Krasnoyarsk, Kazan, Moscow and other cities will participate in it.
Tallinn has also claimed to be Total Dictation capital. It is remarkable that more than 2000 people have 
gathered
 in the course of two last years in Tondiraba Ice Hall of Estonian capital to write the test. It is an obvious record among foreign cities.
The literacy test writer will come to the winning city to recite the text, which to be broadcasted in real time.
As we reported before
, Total Dictation educational campaign was conducted in more than 860 locations on all continents. The test was had to be cancelled due to the threats received from radicals. The famous Russian writer Leonid Yuzefovich has composed the literacy test this year. Next Total Dictation will happen on April, 14 2019.
Russkiy Mir
News by subject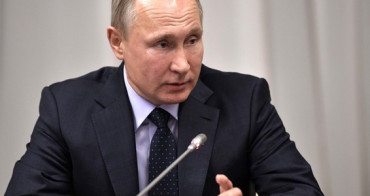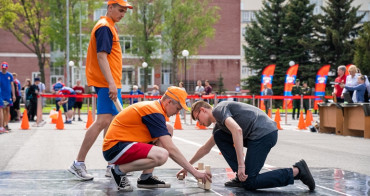 The traditional Russian game of Gorodki dates back to the 18th century. It was played by Leo Tolstoy and Maksim Gorky. In Soviet times, Gorodki turned into a legitimate sport, and this year marks the 85th anniversary of the first USSR championship. Today, the Gorodki is played not only in Russia and the CIS countries - Russian compatriots have brought the game to the far abroad. It has been found that the Gorodki can unite nations (Karelia and Finland hold joint tournaments) and bring back to the origins: it was abroad that many compatriots took up a bat for the first time.