Peter the Great's Amber Room exhibited in Paris
/ Главная / Russkiy Mir Foundation / News /

Peter the Great's Amber Room exhibited in Paris
Peter the Great's Amber Room exhibited in Paris

17.09.2017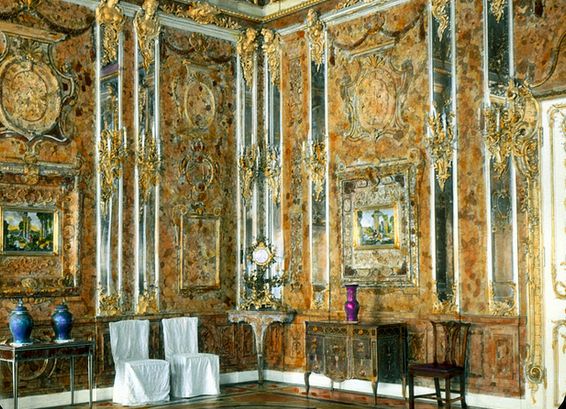 Russian Heritage Days started in the French capital, TASS reports. The first event in rich program is the exhibition organized by the Russian Federal Ministry of Culture.
Reconstruction of the world-famous Amber Room presented to Peter the Great by the first King in Prussia Friedrich-Wilhelm I is a real highlight of the Heritage Days. Russian Culture Minister Vladimir Medinsky and Russian Ambassador to France Alexander Orlov were in attendance of the event. Vladimir Medinsky has reminded that Russian restaurateurs have spent more than 20 years to recreate the craftsmanship of the old artisans. He expressed the hope that from now on many people will be able to see the unique showpiece.
The Amber Room was originally supposed to be a base for the Amber cabinet that has sinked into oblivion after the World War Two. According to the most popular hypothesis, it was looted during World War II by the Army Group North of Nazi Germany. The Amber Room was fully reconstructed for the 300 years anniversary of St. Petersburg.
The exhibition also displays gift albums that on behalf of The Russian President were presented to major US, French, British politicians. French Ambassador to Russia Claude-Marie Blanchemaison рфы expressed confidence that the Russian Heritage Days exhibition will receive all interest it merits from history and art lovers.
Russkiy Mir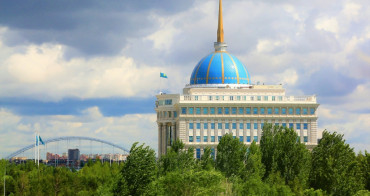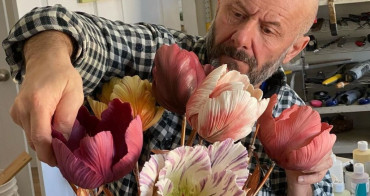 Vladimir Kanevsky moved from St. Petersburg to the U.S. in the 1980s. He's got engaged in creating porcelain flowers instead of architecture, which was an unexpected move even for him. Now designers of international fame collect exquisite bouquets by Vladimir Kanevsky, and the best museums of the world arrange exhibitions of his works.